Creative Digital Solutions
How are you connecting with your target market? Your online presence is the most important investment you can make for your business.
Your most important investment
Your online presence is the most important investment you can make for your business. Not only does it enable people to browse and purchase your products and services but also builds a bond with them through credibility and trust. CKP will ensure you have all the marketing tools you need to catapult your brand message into the ever-changing digital landscape. We offer custom-designed Business Websites tailored to your specific needs.
Branding solutions to elevate your business. How you appear to your clients can make or break a deal. Ensuring your branding is consistent with your messaging is key to a successful online presence. 
We help you to achieve longer engagement from your website visitors, together with building you a strong, credible online profile. These are equally important for growing a successful business.
Are you looking for creative digital solutions for your business? Contact us to learn how we can assist you today.
We recognise the uniqueness and full growth potential of your business through listening, learning and becoming involved with your success journey. We support you through the goal posts of growth while celebrating your wins along the way. Whether you are a start-up or an established business, CKP has all of your creative digital solutions at our fingertips.
The CKP Mission and Vision
Growing and evolving is at our core… it's what we've been doing since the inception of CKP. The past twenty years have given us the opportunity to advance, reinvent and accumulate the tools and skills required to navigate the ever-changing digital landscape. CKP provides Creative Digital Solutions through Small Business Web Design and development, video, photography, copywriting and social media support.
Through careful strategic planning, we assist you to create genuine, long-lasting relationships with your clients. We strive to increase your market reach and place you in the forefront of your industry. We specialise in linking all of the elements essential for your online business growth, going above and beyond to assist you in achieving amazing results.
A little bit of advice might be the game changer.
What have you got to lose?
Website Creation
We work with you to custom design, build and then maintain your online presence. Custom-designed websites generate more leads and sales. We create highly informative and converting, user experience designed; Websites, eCommerce Stores, Landing Pages and much more. Digital marketing is changing the way people do business. Custom designed websites with your target market in mind with the right content are vital in helping you to stand out in a crowded marketplace.
Branding & Graphic Design
Branding is a distinct creative process and can be described as designing a bespoke, positive positioning of a service, product or company. This positive perception can strongly influence a buyer or client's decision on whether or not to trust the company or service. An on-point strategic branding approach is needed and must consider your values, vision and mission to align with your target audience correctly. Using great branding throughout all of your marketing and communications provides a consistent and confident, inspiring outlook to your existing and potential clients.
Digital Tools & Systems
Every business needs excellent tools to get the job done. Digital tools are no different; you need the most effective outcome for each aspect and task. A CRM is the most commonly known digital tool. If the digital tools you use in your business can't "talk" (integrate) with each other, you risk creating a siloed approach. The best outcome for your business is to have a complete system - a digital ecosystem where each aspect can communicate. CKP specialise in helping you understand what will work best for your business's specific needs.
Video & Photography
Video Marketing enables you to show the passion and story of your business to the world. It has proven to be the best way to communicate what you do and why you do it so well. Video & Photography is an essential duo for your online marketing mix.
I thought I was just commissioning a graphic designer for my business start-up to design a logo but I ended up with a business mentor. Stuart and the team at CKP Creative have been brilliant at understanding me and what I am trying to do. I have leaped ahead of where I would have been otherwise. I have commissioned them to do my logo, branding, electronic signature, business cards, website and now a car wrap. They are a one-stop shop but have also added me to their business network. It has been incredible and I am extremely grateful.
Fiona Mainey
Founder, Cloud in a teacup
Fantastic Professional services. I would recommend CKP Creative to anyone. There is nothing too big or too small that they do not help with!!!
Emma Rose
Administrator, Logan Chamber of Commerce
A very streamlined and straight-forward process with an end-product that I felt good about putting into the public domain.
David Stanton
Founder, 3D Environmental

Stuart, Selena and the CKP Creative Team are amazing. Turned my ideas into art and made our Sovereign Ambassador logo a reality.
Bevan Cassady
Founder, Sovereign Ambassador
It was a pleasure to work with Selena, Stuart and their team. Always responsive, always supportive and though we went through a number of iterations, never flustered. The team did a great job producing a high quality, great looking website cost effectively. Highly recommended.
Tim Scholefield
Executive Director of Turquoise Leadership Consulting
CKP really do take the time to understand your business and create solutions that are well thought through and maximise success. They take your projects personally and become part of the team which not only fills you with confidence but also produces better results. I would recommend them to anyone.
Tim Walmsley
CEO of BenchOn
Stuart & Selena created a website for my business and in a such a short time I am amazed at the response I have received from my clients and peers. The site has already returned my investment and growing. I highly recommend this professional, friendly and supportive team.
Pat Robards
Founder of Pat Robards Advisory

I am exceptionally happy with my new website that the team at CKP have created for me. It far exceeded my expectation. My website was a bit of a niche and i thought it would be difficult but these guys carved it up like butter. Very helpful and always answered my queries promptly. A pleasure to work with and i feel as though they have gone over and over for the very reasonable price they did for me. A massive thank you to Stuart, Selena and the team. Highly recommended!!!
Brenden Schull
Founder of Aquarium & Pond Solutions
Stuart and Selena did an excellent job for us. Responsive, focused, professional and a website we are very happy with!
Raj Aseervatham
Director & Principal Advisor, Corporate Integrity
Stuart is amazing, it is both a pleasure and a honour to work along side Stuart. From the first moment I spoke to Stuart, I knew I was in great hands.
Nicky Clarke
Founder, Real Estate Done Different
Crescendo Music Education has been working towards supporting and connecting music teachers for almost twenty years. This little 'baby' of mine was, and is, a love project that was all-consuming and wonderful. I wanted a membership site that would serve my community. Well that was not an easy thing to accomplish... Then I found CKP Creative. It felt different from the start. I sat down with Stuart and right away he showed genuine interest and confidence in my ideas. He really listened and valued my opinions and ideas. Geez this was different! On top of that, he took my ramblings and helped to shape them into a coherent whole. He added thoughts and direction and led me towards the knowledge that what I had to offer was worth putting out there into the world.
Debbie O'Shea
Founder of Crescendo Music Education
When it came time to put my money where my mouth was, I saw the vision become a reality. I got to work with Stuart, Selena and the CKP Team and they came on the journey with me. I didn't feel belittled by my lack of knowledge in the areas in which they were expert. As the site was developed, I saw this amazing layout and new functionality that I knew would take my business to a level of professionalism I had not previously known.
With my shiny new membership site with four levels of membership, many downloads set out in navigable categories, a few other products and the Workshop Repeats, I have a magic site that is quite unique. It reflects me and my business and caters brilliantly for Music Educators, my target market. Not only are all my problems solved, but CKP continue to work with me to ensure the best for Crescendo Music Education and my customers. I can't thank you enough.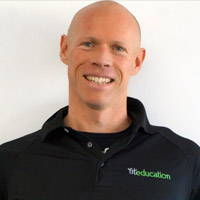 Stuart and the Team help me keep on top of our website. From security to updating and editing, they do a great job.
Chris Weier
Owner of Fit Education
Fast turnaround and a brilliant result! Thanks Selena and Stuart. There are so many companies to choose from but we definitely made the right decision in going with CKP.
Kym Volp
Co-founder Reform Studios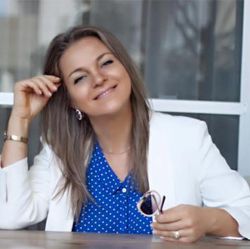 Excellent service, thank you so much for your amazing and professional work! Awesome and very friendly team! Check my website created by CKP Creative. Highly recommend! www.qlvpsychology.com.au
Natalia Morozoff
M.Ed., Dip.Counselling, Dip.C.Hypnosis, NLP, Pranic Psychotherapy
CKP responded to my request to completely rebuild my seriously antiquated website - with one almost impossible proviso - I needed it within 4 days! CKP accepted the challenge and sure enough the website - which looks and performs amazingly, was fully functional 4 days later. A fresh and contemporary design, extremely cost competitive and absolute attention to detail.
Tony Charters
Founder, Management Solutions (Qld) Pty Ltd
Superb creativity, quality, attention to detail and timeliness.
Nigel Saint James
Clairvoyant
CKP are a fantastic, creative & energising team. Nothing is a problem for them & makes marketing a breeze. Thanks so much & talk soon!
Neil Martin
Owner RMA Print & Promotional
Great team to work with. Very professional, capable and nothing was ever too much trouble. Thanks guys, we'll be working with you again soon. Highly recommended!
Sia Shamsai
CEO Black Label Hosting
My online presence would not exist without CKP Creative, controlling areas that I do not have the time, energy or experience to invest, where I prefer experts are trained in, to complete. The crew at CKP understand my requests from a personal perspective so there are no misunderstandings about my needs, wants and desires. I would strongly recommend their work to anybody trained or untrained in this particular field who are time challenged.
Kathleen Casagrande
Managing Director KC Consulting Systems
Like a lot of people who are in their 50's I am not really up to speed with technology and had trouble understanding digital marketing and social media. I then met Stuart George from CKP Creative. What I really appreciated about Stuart was that he took the time to explain everything to me in simple, easy to understand manner.
And the end result is I have an awesome digital marketing program that I understand and can use to it's full potential.
Jeff Doyle
Owner Jeff Doyle Bookkeeping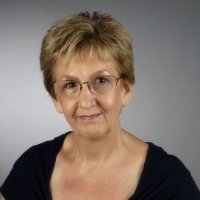 Stuart lead me through the process of designing and scripting a short promotional video. My novice presenter was coached expertly by Stuart and the result was a high quality, impactful launch video for Senza Carta. Highly recommend Stuart for Digital Marketing.
Shirley Farrell CAHRI, AGI (Cert), CFLDP
Strategic HR Management Advisor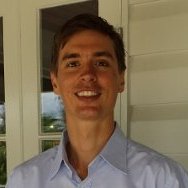 I would recommend Stu and his "Golden Ears" and his indefatigable sense of enthusiasm and help. You will not regret it.
Jack Lennon
Music Composer / Producer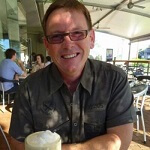 Stuart and his company are always willing, always with a solution and always at an appropriate cost...I can not thank Stuart enough for the help he has give me and for the pleasure of working along side him...
Dave Schafer
Director PUA
Thanks Stuart for helping me to film and create DeborahTV! I'm so looking forward to producing more interviews with you as you make filming so much fun and enjoyable. Engaging people through my interviews as been wonderful and I recommend any business owner to start getting their message out there via video.
Deborah Jackson
Founder Think Marketing Agency
Thanks Stuart for your support of our small family business! We found you to be personally encouraging, generous and open to advising and sharing your expertise beyond the scope of website marketing.
I recommend you and your service and welcome personal referrals to your services.
Sally & Dale Allen
Owners Local Gutter Clean
Highly recommended, very professional and excellent communication.
Tanya Glancy

Stuart and the team at CKP Creative have transformed our Company's image and profile by creating a modern Website and developing our IT systems to an exceptional standard. Such an experienced and genuine team to deal with they have made the transformation a breeze. Exceptional people at CKP will give you exceptional results. The end result is awesome.
Geoff Watson
CEO Charters Towers Funerals
Working with Stuart and the team at CKP Creative has always been a smooth experience and excellent value. I'm happy to refer my clients to Stuart and the team.
Matthew Cage
Co-founder Hydra Digital
I'm very happy with the service provided by CKP during my website build. It's been easy working with them. They're very communicative, efficient, and are very well informed about their craft....I'll happily recommend them to anyone.
Eky Akporhonor
Founder Door 42 Interior Styling
Stuart, I would like to personally thank you for your time and resources that have helped our student to personalise the THRASS Rap for our school. THRASS stands for Teaching handwriting Reading and Spelling Strategies and is integral to our teaching at Eidsvold State School.... My school community will value this resource for many years to come.
Teena Elliott
Principal Eidsvold State School
"Awesome no fuss, very informative, easy process and more importantly they get what you want. Great job guys thank you."
James Bryant
Co-founder, Bryant & Co Storage & Removals

"Very friendly, professional, helpful. Great ideas and prompt with service."
Kerrie Hains
Founder, Core Strength HQ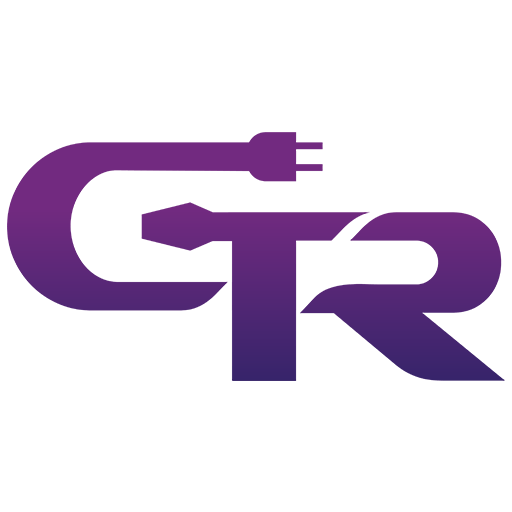 "Stuart and the team at CKP have gone above and beyond for our business. From building a great website to an awesome looking logo.
Highly recommend the CKP team. Will continue to use them for all our digital marketing in the future."
Kane
Owner, Go To Appliance Repairs

"The CKP Creative team is committed to quality design, best practice and service that is second to none. Reliable and responsive at all times. I have appreciated their knowledge and experience on every project. Highly recommend."
Anne George
Founder, Word and Web
"Stuart, Selena and the team have helped me immensely in getting my logo and website updated and launched. They were supportive through the entire process and offered help whenever we got stuck."
Samantha Devers
Founder, Small Biz HQ
"Stuart at CKP creative is absolutely amazing. He is a true professional and thinks outside the square. I would highly recommend him to any company that is looking to get a professional website created."
Ricardo Barriga
Resources Manager, Executive Consulting Group Australia
"Stuart and his team including Selena are both professional and pragmatic."
Sam Khalil
CEO | Founder: Shakra EV, Shakra Energy

"CKP have turned our basic concept into a fully-blown professional brand! We are so thrilled with their service and quality of their product. Can't recommend highly enough! Thank you CKP!"
Renae Suttie
Co-Founder: Sharp Eleven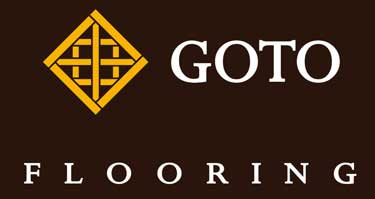 Cherbourg Aboriginal Shire Council

Fraser Coast Regional Council
Bundaberg Regional Council
North Burnett Regional Council
South Burnett Regional Council
Export Council of Australia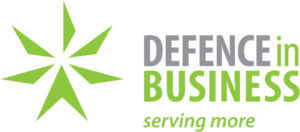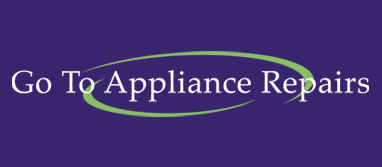 Brisbane Platinum Partners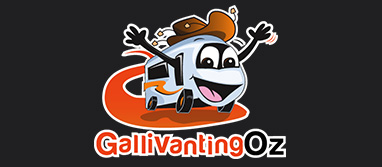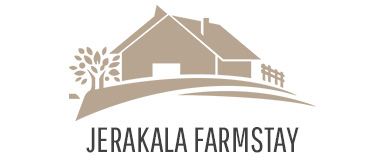 Turquoise Leadership Consulting
Echo Building + Construction
Concrete Complete Queensland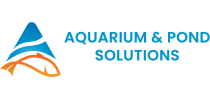 Aquarium & Pond Solutions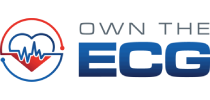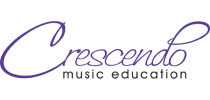 Crescendo Music Education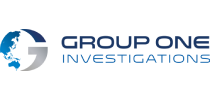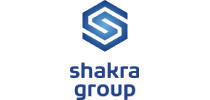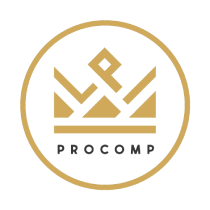 Complete Minesite Solutions
Clint Appliance Servicing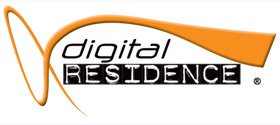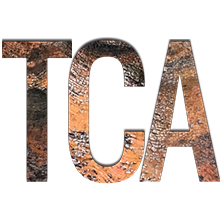 Tony Charters and Associates

Charters Towers Funerals Charities
Rise Above Diabetes Education Service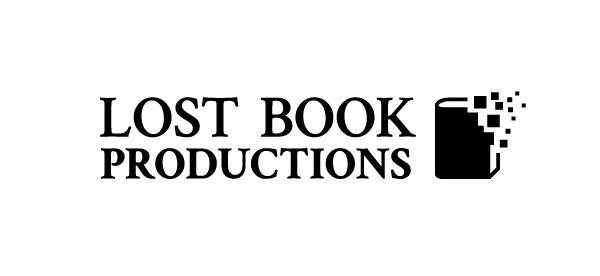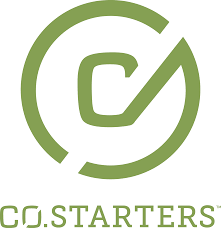 We would love to hear from you.